What We Do
Perforated Sheet Manufacturers
SS Perforated Sheets
MS Perforated Sheets
Metal Perforated Sheets
Any Ferrous Metal Perforated Sheets
Any Non Ferrous Metal Perforated Sheets
Our Perforated Sheets Range is From .1mm to
16 mm thickness
Press Components
Sheet Metal Press Components & Fabrication
Read More......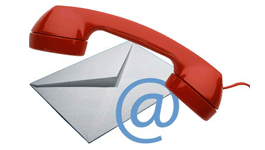 Contact Us
Introduction
We are proud to introduce ourselves as manufacturers of Metal Perforated Sheets, with a product range that covers a variety of materials in all shapes and dimensions. We also provide other services such as Bending, Forming, Shearing etc. as per the requirement of the customer. We also manufacture Dimple Jacket Sheets.

We are a multi unit organization based out of Pune and have been in this line of work for 3 generations now. We are pioneers in our field and use our experience and knowledge to provide our customers with products of unmatched quality and precision.

We will be highly obliged if given the opportunity to serve you and guarantee your satisfaction.
About Us
Established in 1987-88, Lokesh Industries started from humble beginnings, manufacturing to various companies in and around Pune. Over time, with the help of our honest and dedicated employees, we were able to expand our business to become one of the leading manufacturers of Perforated Sheets in India. Today, we supply our products to clients all over India, and also export to various places including Jordan, Bahrain, Saudi Arabia, Dubai etc.

We pride ourselves for having the highest quality in perforation and our ability of manufacturing perforated sheets in a wide range of materials of all shapes, sizes, dimensions and thickness. Our products are used as raw material in many industries and have a wide range of applications. Our clientele includes many esteemed companies like Tata Motors Ltd., Thermax Ltd., Alfa Laval India Ltd., Praj Industries Ltd., ThyssenKrupp India Ltd., Hair Appliances (India) Pvt. Ltd., Wipro Ltd., Bekaert Industries Pvt. Ltd., etc.